Denver International Airport
Denver International Airport is the 18th-busiest airport in the world and the sixth-busiest airport in the United States. With 58.3 million passengers traveling through the airport each year, DEN is one of the busiest airline hubs in the world's largest aviation market.

Address: 8500 Pena Blvd.
Click here to know more about the airport
Our stores at the airport
Read through this website to get all the information about the Duty Free store at Denver International Airport. Buying tax free purchases in the USA is now possible thanks to the Duty Free stores. Take advantage of being able to buy tax free products with absolute comfort thanks to the Reserve & Collect service offered by our stores at the airport.
The Denver Duty Free store at Denver International Airport offers travelers products in categories like cosmetics, fragrances, and skincare with products by luxury brands like Clarins and Esteé Lauder. The food section also offers a great selection of products in sweets and chocolates to enjoy and make your next trip much sweeter. If you were planning on buying a special gift, we suggest you visit our liquor section, where internationally renowned and exclusive brands are available at tax free prices.
The Duty Free at the airport has extended opening hours that range from 6 a.m. to 10 p.m., so travelers don't have any problems when shopping at our stores or picking up their orders made through the online catalog of our Reserve & Collect service.
Don't miss out on the opportunity to visit the Duty Free store at Denver International Airport. Discover our extensive online catalog in search of all your favorite products and find our Duty Free store at the airport on the day of your next flight. Save time and money shopping at our tax free stores. We hope to see you soon!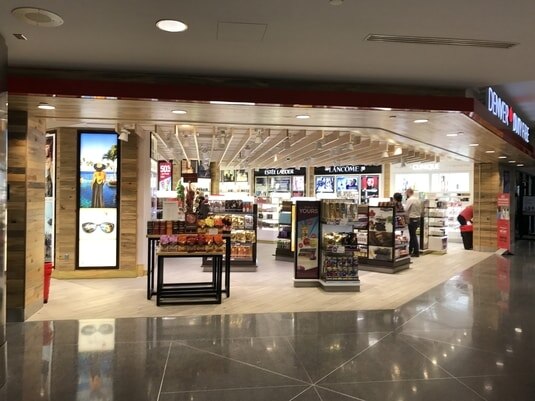 Denver Duty Free
Location

Denver International Airport

Shop Categories

Liquor, Tobacco, Confectionary, Perfume & Cosmetics and Accessories

Telephone

(303) 342-6985

Email

contactus@dufry.com

Opening hours

6am - 10pm
---